As a real estate agent specialising in the Spanish property market, we often receive inquiries from foreign buyers interested in purchasing a home in Spain. One of the most common questions revolves around securing a mortgage as a non-resident. In this article, we will provide an in-depth guide to foreign mortgage options in Spain, covering eligibility requirements, the application process, and tips for successfully obtaining a mortgage as a non-resident.
Why Spain is an Attractive Destination for Foreign Property Buyers
Before we delve into the details of mortgages for foreigners in Spain, let's explore why Spain remains a top destination for international property investors:
Beautiful landscapes and climate
: Spain's Mediterranean climate, stunning beaches, and diverse landscapes make it an attractive location for holiday homes and retirement properties.
Affordability
: Compared to other European countries, Spain offers relatively affordable property prices, providing excellent value for money.
Investment potential
: Spain's growing economy and thriving tourism industry contribute to the potential for capital appreciation and rental income.
Quality of life
: With its rich culture, delicious cuisine, and relaxed lifestyle, Spain is an ideal destination for those seeking a high quality of life.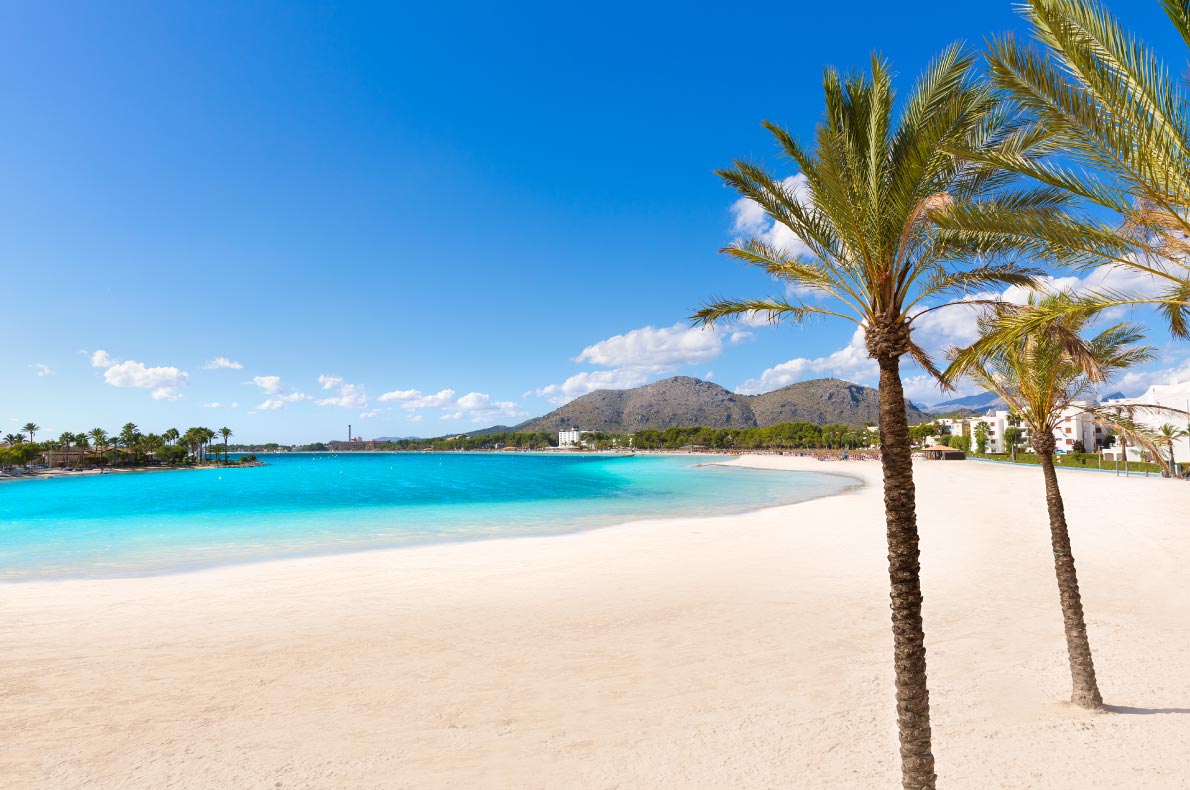 Understanding Mortgages for Foreign Buyers in Spain
Eligibility for Foreign Mortgage in Spain
Banks and lending institutions in Spain are generally open to providing mortgages to foreign buyers. However, there are specific eligibility requirements that non-residents must meet:
Proof of income
: Foreign buyers must demonstrate a stable income source, which can be verified through documents such as payslips, bank statements, and tax returns. Some lenders may also require a minimum annual income.
Credit history
: A good credit score is crucial for securing a mortgage in Spain. Buyers should provide their credit report from their home country, and some Spanish banks may also conduct their own credit check.
Debt-to-income ratio
: Lenders typically prefer a debt-to-income ratio below 35-40%. This means that your monthly debt payments, including the mortgage, should not exceed 35-40% of your gross monthly income.
Down payment
: As a foreign buyer, you will generally need to provide a down payment of at least 30-40% of the property's value, as Spanish banks usually finance up to 60-70% for non-residents.
Types of Mortgages Available in Spain
There are two main types of mortgages available for foreign buyers in Spain:
Fixed-rate mortgage
: The interest rate remains constant throughout the mortgage term, providing stability and predictability in monthly payments.
Variable-rate mortgage
: The interest rate fluctuates based on the Euribor (index that reflects the average interest rate at which European banks lend to one another). Variable-rate mortgages typically offer lower initial interest rates but can change over time, impacting monthly payments.
Key Costs and Fees Associated with Mortgages in Spain
When applying for a mortgage in Spain, foreign buyers should be aware of the additional costs and fees involved:
Property valuation fee
: Before approving a mortgage, lenders require a property valuation, which can cost between €300 and €1,000, depending on the property's size and value.
Arrangement fee
: This fee is charged by the lender for setting up the mortgage and usually ranges from 0.5% to 2% of the mortgage amount.
Notary and land registration fees
: These fees are payable for the legal registration of the mortgage and property transfer, typically costing between 0.5% and 1.5% of the mortgage amount.
Mortgage Stamp Duty (AJD)
: This tax is applied to the mortgage amount and varies between 0.5% and 1.5%, depending on the region in Spain.
Early repayment fee
: If you decide to pay off your mortgage early, you may be charged an early repayment fee, which usually ranges from 0.5% to 3% of the outstanding mortgage balance.
Legal fees
: It is advisable to hire a lawyer to review the mortgage contract and provide legal assistance, with fees typically ranging from 1% to 2% of the property value.
Applying for a Mortgage as a Foreign Buyer in Spain: A Step-by-Step Guide
Navigating the mortgage application process can be complex for foreign buyers. Here, we outline a step-by-step guide to simplify the process:
Step 1: Research and compare mortgage options
Begin by researching various Spanish banks and lending institutions to compare mortgage products, interest rates, and terms. You may also consider working with a mortgage broker specialising in foreign buyers, who can help identify the best mortgage options for your needs. Our team can assist with pairing you with a mortgage broker that suits your needs.
Step 2: Prepare and gather required documentation
Ensure you have all the necessary documentation ready before approaching a lender. Key documents include proof of income, credit history, bank statements, tax returns, and identification documents.
Step 3: Obtain a mortgage pre-approval
A mortgage pre-approval indicates the maximum loan amount a lender is willing to offer. This can help you determine your budget and provides credibility when negotiating with property sellers.
Step 4: Find a suitable property
Once you have a clear understanding of your budget, work with a real estate agent to find a suitable property in Spain. Be sure to communicate your mortgage requirements to your agent, as some properties may have restrictions on mortgage eligibility.
Step 5: Commission a property valuation
Upon finding a suitable property, commission a property valuation as required by the lender. This step is crucial for determining the maximum loan amount based on the property's value.
Step 6: Finalize the mortgage application
Submit your finalized mortgage application to the lender, along with the property valuation report and all required documentation. The lender will review your application and, if approved, issue a binding mortgage offer.
Step 7: Hire a lawyer and notary
Hire a lawyer to review the mortgage contract and provide legal assistance throughout the property purchase process. A notary will also be required to witness the signing of the mortgage deed and property transfer.
Step 8: Currency Brokers
As a foreign buyer, it is crucial to consider the impact of currency fluctuations on your property investment in Spain. Working with a
reputable currency broker
can help you secure favorable exchange rates and minimize currency risk when transferring funds for your mortgage and property purchase. Currency brokers specialize in international money transfers and often offer more competitive exchange rates than traditional banks. Additionally, they can provide tailored solutions, such as forward contracts, to lock in exchange rates for future transactions, giving you peace of mind and financial stability throughout the property buying process. By engaging a currency broker, you can maximize your budget, protect your investment, and ensure a seamless financial transaction in the Spanish property market.
Step 9: Sign the mortgage deed and property transfer
Once all parties have reviewed and agreed to the mortgage terms, you will sign the mortgage deed and property transfer documents in the presence of a notary. At this stage, the mortgage funds will be released to the property seller, and you will officially become the property owner.
Helpful Tips for Securing a Mortgage as a Foreign Buyer in Spain
Securing a mortgage in Spain can be challenging for foreign buyers, but the following tips can help improve your chances of success:
Maintain a strong credit history
: A good credit score is crucial for obtaining a mortgage in Spain. Be sure to monitor your credit history and address any issues before applying for a mortgage.
Save for a larger down payment
: Foreign buyers are typically required to provide a down payment of at least 30-40% of the property value. Saving for a larger down payment can improve your chances of mortgage approval and reduce monthly payments.
Work with an experienced real estate agent
: An experienced real estate agent familiar with the needs of foreign buyers can help guide you through the mortgage process and identify properties that meet your financing requirements.
Enlist the support of a mortgage broker
: A mortgage broker specializing in foreign buyers can help you navigate the Spanish mortgage market, compare lending options, and facilitate communication with lenders.
Prepare for additional costs
: Be prepared for additional costs and fees associated with obtaining a mortgage in Spain, such as property valuation, arrangement fees, and legal fees. Factor these costs into your overall budget when determining your property investment plans.
Seek legal assistance
: Hiring a lawyer to review your mortgage contract and provide legal advice throughout the property purchase process is crucial for ensuring a smooth transaction and protecting your interests as a foreign buyer.
Conclusion
Securing a mortgage as a foreign buyer in Spain can be a complex process, but with the right guidance and preparation, it is achievable. By understanding the eligibility requirements, types of mortgages available, and the steps involved in the application process, you can navigate the Spanish mortgage market with confidence. Partnering with experienced professionals, such as real estate agents, mortgage brokers, and lawyers, can provide invaluable support and help you secure the best mortgage for your needs as you embark on your Spanish property investment journey.
Get your FREE Spanish Mortgage Guide
Fill in your details below to download your free copy.