Terra/Aqua Natura
Tierra Natura is a new generation animal park where its main characteristic is the so-called "zoo immersion".
The zoo immersion is a new concept of zoo in which you can observe and make contact with animals in spaces designed to recreate the habitat of each of the species through barriers invisible to humans.
With more than 300 animals in Terra Natura Murcia, the tour of these parks not only shows the different species but also curious characteristics of their habitat, vegetation and peculiarities of each species.
Terra Natura is not only an animal park but also provides outdoor activities and boasts a fantastic water park, designed for the whole family makes it an idyllic place to enjoy nature as a family and for the little ones to learn and have fun.
Prices: Discount tickets available through Groupon at 37% off! Normal price: 22€ Adult – Children (3-12) 17€ including admission to the water park.
Hours:
Tuesday 10AM–7PM
Wednesday 10AM–7PM
Thursday 10AM–7PM
Friday 10AM–7PM
Saturday 10AM–8PM
Sunday 10AM–8PM
Monday 10AM–7PM
Address: Calle Regidor Cayetano Gago, s/n, 30100 Espinardo, Murcia
---
Kids City – Cartagena
Kids City is an indoor soft-play centre in the Espacio Mediterráneo Shopping Mall is a great place for younger children to visit.
Given its location inside the shopping centre, you´ll be able to leave your children worry-free whilst browsing around some of the many shops available. You can view the full list of shops here.
Prices: 30 minutes 3€ – 1 hour 4,50€ – 2 hours 7,50€
Hours:
Tuesday 4–9PM
Wednesday 4–9PM
Thursday 4–9PM
Friday 4–9PM
Saturday 12–9PM
Sunday 12–9PM
Monday 4–9PM
Located in: Centro Comercial Espacio Mediterráneo
Address: Local 10.15 Espacio Mediterráneo Polígono Industrial Cabezo Beaza, 30353 Cartagena, Murcia
---
Nickelodeon Adventure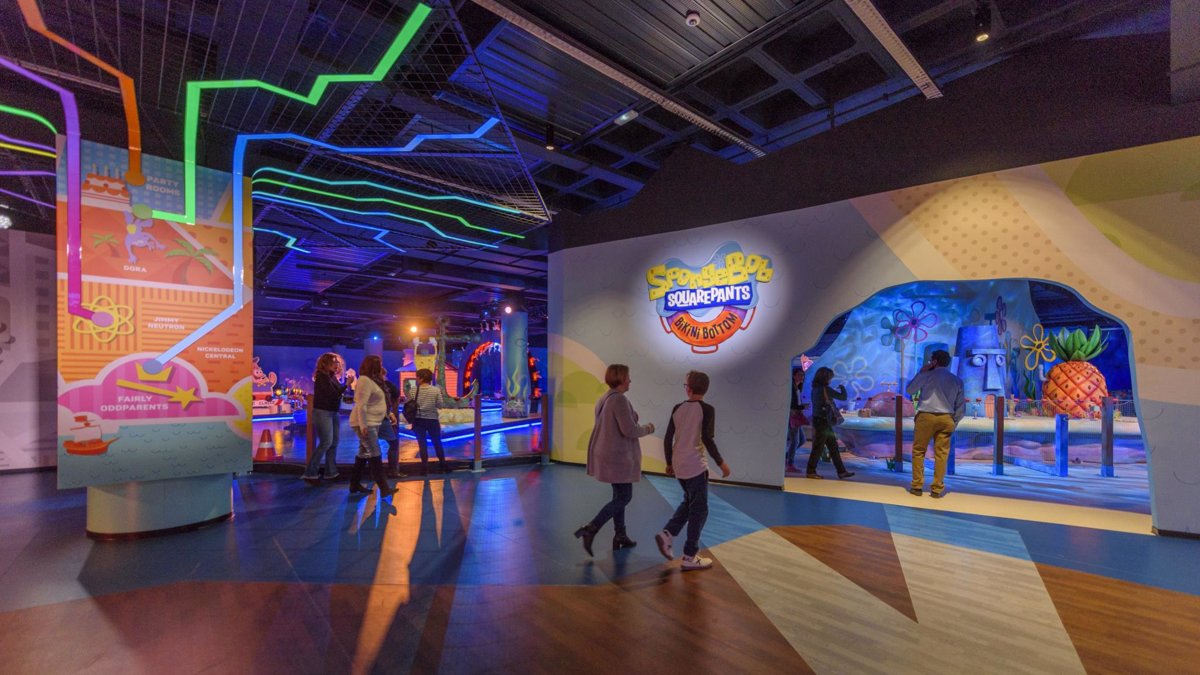 The Nickelodeon Adventure centre has recently opened in the Thader shopping mall in Murcia City. The centre offers a wide range of activities for children including a 3d Sponge Bob and Dora the Explorer Cinema.
The shopping centre itself, as with most of the shopping centres, has a large food hall, a large number of clothing shops and a sporting goods store.
It's also opposite Ikea, just in case you´re missing some finishing touches in your new holiday home.
Hours:
Tuesday 6PM–12AM
Wednesday 6PM–12AM
Thursday 6PM–12AM
Friday 6PM–12AM
Saturday 6PM–12AM
Sunday 6PM–12AM
Monday 6PM–12AM
Address: Centro Comercial Thader, Av. Juan de Borbón, S/N, Churra, 30110 Murcia
Prices: 7,90€
---
Go Karting
There are a large number of Go-Karting Centres in the Murcia Region. Go-Karts Mar Menor seems to be a crowd favourite and has quite large track size.
The centre offers a range of Go-Karts for even us adults to enjoy.
Hours:
Tuesday 10:30AM–11PM
Wednesday 10:30AM–11PM
Thursday 10:30AM–11PM
Friday 10:30AM–11PM
Saturday 10:30AM–11PM
Sunday 10:30AM–11PM
Monday 10:30AM–11PM
Address: Carretera Santiago de la Ribera-Los Narejos, km. 3700, 30720 San Javier, Murcia
Prices: from 8€ –  depending on the power of the car.
Golf Delux – Los Alcazares
Golf Delux in Los Alcazares, voted the best crazy golf centre in the region. Unlike most crazy golf parks, Golf Delux has the appearance of a professional golf course, only on a much smaller scale.
The centre also has a cafe bar and terrace on-site for all the family to enjoy.
Hours:
Tuesday 10AM–7PM
Wednesday 10AM–7PM
Thursday 10AM–7PM
Friday 10AM–7PM
Saturday 10AM–7PM
Sunday 10AM–7PM
Monday 10AM–7PM
Address: P. I. Los Alcáceres, Calle Séneca, 1, 30710 Los Alcázares, Murcia
Prices: 10€ for adults, 7€ for children, 3€ for mini-golf – Discounts for larger groups.
*Putter and ball included
Beach inflatables
As many of well know, Murcia is renowned for its beautiful beaches. If you´re looking to spend a day at the beach but don´t want the children to get bored, why not choose from one of the following beach locations to keep them entertained whilst you soak up the sun.
Mazarron
La Manga Km 12
Los Alcazares
Torre de la Horadada
Pilar de la Horadada
Prices vary depending on location although usually, you wouldn´t expect to pay more than 5€
To be continued…
If you have any suggestions that you feel would be helpful to other visitors in the area, feel free to drop us a message at listings@murciaservices.com