But it's often too easy to get stuck in our ways and simply carry on ordering what we´re comfortable with.
So, how do you really start to get into the rhythm of ordering and eating like a local in Murcia?
Here´s a quick rundown of some typical Murcian and Spanish tapas, as well as some tips on ordering drinks and snacks.
1. Get to know your beer sizes
We´ve all been there. You´ve ordered a drink in Spain and either been surprised or disappointed by the size of the tipple that arrives in front of you.
So you need to learn a little bit of Spanish lingo to make sure you get the right-sized drink every time.
First up, we have the famous 'caña'. But what is a caña? Well, a caña should be a serving of around 200ml.
However, a caña is traditionally served in the smallest glass behind the bar – not a shot glass of course (that
really would be disappointing!)
Next, we have a 'Quinto'. Now, a quinto is actually 200ml, taken from its name, which translates as a 'fifth' (fifth of a litre) but, unlike a caña, it´s served in a bottle.
Then, in a slightly larger bottle, we have the 'Tercio'. Like the quinto, its name comes from its measure, which is a third of a litre.
And then, lastly, we have the mighty 'Jarra'. It's served in a jug. In a large group, the Spanish will generally order a couple of jarras for the table to save counting up how many cañas, quintos and tercios everyone wants.
2. Marinera? Marinero? Or Bicicleta?
Personally, wherever I go in Murcia, if there´s an opportunity for a Marinera, then I´ll have a Marinera!
The simple Russian Salad, or 'Ensaladilla Rusa', is served on an oval breadstick called a 'roscilla' with either an anchovie (Marinera), a sardine (Marinero) or without a fishy topping, La Bicicleta (bicycle).
However, for such a simple dish, it varies greatly! Part of eating like a local is getting to know how you like your Ensaladilla Rusa, with more vegetables (variantes) or less, the amount of mayonnaise, tuna, potato…
The measurements of these ingredients all play a part in finding the perfect Marinera.
My personal favourite is found in 'El Pasaje de Zabalburu', just around the corner from Plaza de Las Flores in Murcia city centre.
Here´s a quick link to a truly authentic Ensaladilla Rusa recipe from the guys at Entre 3 Fonges! Experts in traditional Murcian cuisine.
3. Migas – a full stomach for pennies
Migas is a Spanish and Portuguese dish which, as with most tapas, varies from region to region.
The dish was originally created to reduce wasting stale bread, and is commonly referred to as 'comida de los pobres' (food of the poor) due to the number of people the dish could feed at very little cost.
However, over the centuries (I´m guessing), Migas has now become a staple across the whole of Spain and many other Mediterranean countries.
This tapa is made up of day-old bread, fried in oil with panceta, chorizo and garlic but, depending on the region, you can often find it cooked with pork ribs and even fish!
4. A quick brekkie – tostada con tomate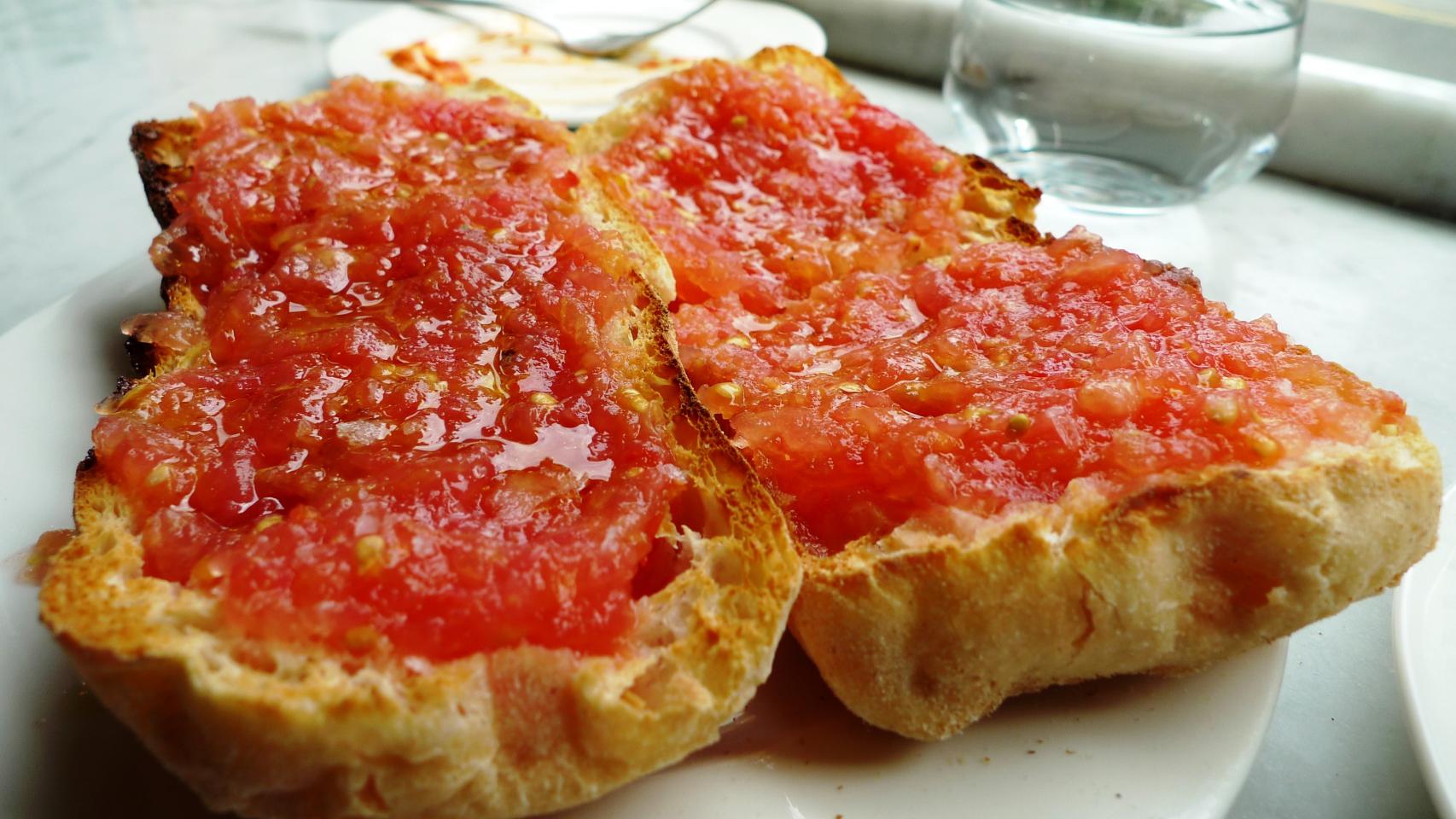 In Spain, the issue of tostada con tomate is similar to how you have your scone in the UK – do you put cream on first, then jam? The other way round? Do you do one side and then the other, or put them together like a sandwich?
The same goes for this traditional Spanish breakfast.
Wherever you order tostada con tomate, the tomato will always be served in a little dish to the side.
Why don´t they just put it on top before they serve it to you instead of half-preparing your breakfast?
Well, that´s because there´s a common debate as to where you put your olive oil.
Many will season their bread with salt and olive oil before spreading their tomatoes on top, others will season after, and there are even some (psychopaths) that dip their toast in the tomatoes with each bite.
Now, of course, there is no right or wrong way to prep your breakfast (there definitely is) but getting to know how you like your traditional Spanish breakfast will help get you one step closer to looking like a native.
5. The infamous 'Asiático'
The Asiático was introduced to Cartagena in 1925, but exactly who came up with it first is heavily disputed.
Ordering an Asiático in Murcia is totally normal, but if you try to order this rocket fuel of a coffee outside the region you may get some funny looks.
Almost everywhere you go in Murcia you´ll be able to find this coffee, but there are some rules to finding a true Café Asiático.
Firstly, if it´s not served in the glass pictured above then it´s not a true Asiático.
The ingredients, in order from bottom to top, are: Condensed milk, Licor 43, Magno Rum, a shot of black coffee, 
a sprinkle of cinnamon and, as an option, a twist of lemon peel and 2 coffee beans (for decoration).
However, the measurements of each ingredient are marked on the special Asiático glass. If it´s not served in an Asiático glass then it's all just guesswork and we might as well go back to being cavemen!
6. Can I have a Tiger, please?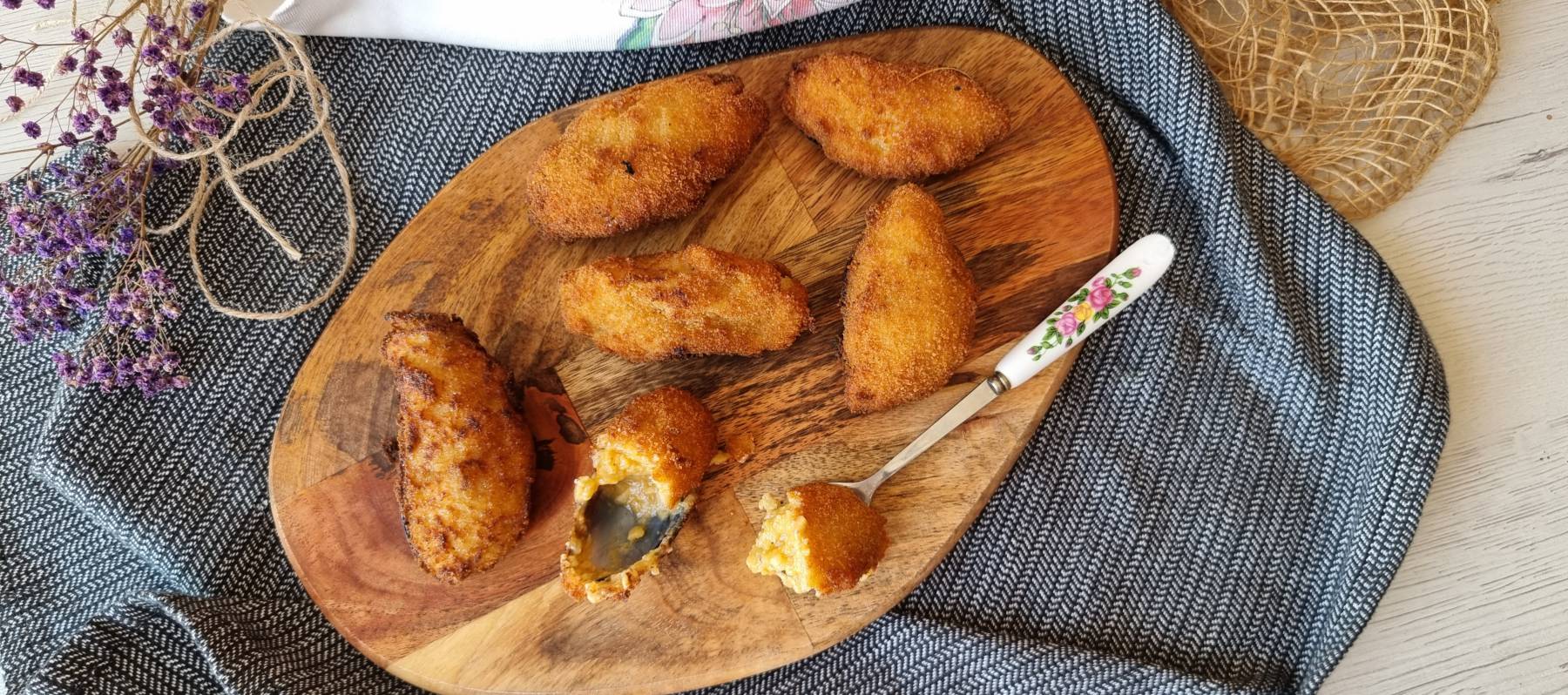 Sounds strange, doesn´t it? Just as strange as ordering the bicycle that we mentioned earlier.
However, a 'Tigre' doesn't contain any traces of tiger (this isn´t an episode of The Tiger King) but, as with many tapas in Spain, the name of the tapa has very little (absolutely nothing) to do with the dish itself.
This tapa is essentially just a paste of mussels, garlic, onions, and tomatoes, served on a mussel shell and fried in breadcrumbs.
That said, as simple as it sounds, the flavour of a Tigre varies a lot, with many tapas bars serving their Tigres 'un poquito picante' (a bit spicy). 
7. You know that thing they give you at the bar…
If you´ve ever been to a tapas bar in Spain the chances are you´ve been given this little bowl of assorted nuts and crunchy things.
But what are they called?
FRUTOS SECOS!
Frutos secos are that strange little assortment of nuts that always ends up being consumed in record time, with the exception of those grape-sized corn kernels that break your teeth and taste like concrete.
So next time you´re at the bar and need a little salty snack, remember to ask for 'Frutos Secos.'
8. A pair of Seahorses
Yep, that´s right! Once again the Spanish have named this extraordinarily ordinary tapa after something totally unrelated.
Caballitos are pretty much just a Spanish variation of a number 72 from your local Chinese back in the UK – battered king prawns.
But, as always, this simple battered prawn (not seahorse) can taste completely different from one bar to another.
Some of them are just a sad excuse for a prawn, hiding in a giant mush of unseasoned batter, whereas others are these majestic, almost lobster-sized works of art with a perfectly cooked prawn in the centre.
The best, albeit a slight variation on the traditional Caballito, can be found in Madre de Dios, in Murcia centre. 
The batter is mixed with cornflakes, which is never a bad thing.
9. Chiperones con Habas
If you´re really looking to eat like a local, then sink your teeth into this Murcian favourite. 
Chiperones con Habas is a popular dish made up of fried baby squid and broad beans. They do often throw in an assortment of other vegetables, but that's pretty much the base of it. 
I don´t think I´ve ever seen a non-Spanish person ordering this dish so, if you´re seen tucking into it, then you´ll be sure to fit in with the locals.
10. In last place – not paella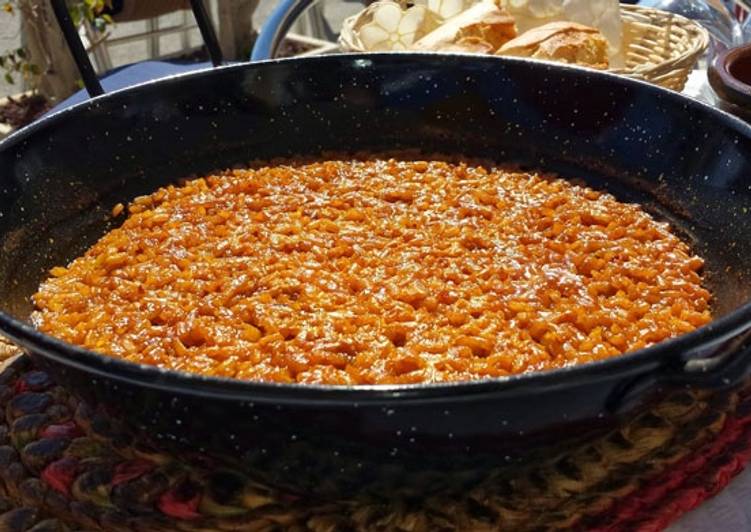 Arroz Caldero is basically just a lazy paella – a naked paella if you will. 
It's rice cooked in a fish stock with saffron and various other little additions depending on the chef. 
Often served with a fillet of fish of choice, Arroz Caldero is another one of those traditional Spanish comfort foods that can be whipped up in next to no time, and is very popular among parents cooking for their children after school. 
So there you have it. Our top 10 dishes and drinks to help you settle in to the Spanish way of life, and few ideas to deter you away from your usual go-to order.